Renée did my hair and makeup on my wedding day and was so amazing! She spent time before the wedding doing a trial and hearing about what I really wanted for my big day! My makeup and hair lasted so well throughout the day and looked amazing in pictures! I've never felt more beautiful! Later on, she and I had the chance to work together on a photoshoot where I was the photographer, and she was such fun and so easy going! She has incredible talent and is wonderful to work with!
Lauren C, Photographer 6/9/2015
Renée was a blast to work with! So sweet, easy to talk to, and very talented. She did a natural look for my hair and makeup and then we had such a fun photoshoot at a sunflower field. I definitely recommend her for any occasion, you will not be disappointed!
Elizabeth, Model 7/21/17
I was a little late - or quite late :) - in finding a hair and makeup artist for my wedding. I reached out to a few people and Renee responded. Renee was able to work with me and so as happy as I was to have someone, little did I know how WONDERFUL Renee was! - as a person and as an artist. Renee is AWESOME!! She was super friendly, kind, beautiful, punctual, and flawless with my hair and makeup!!! We did a "run through" the week before my wedding and that really helped me to feel good about how I was going to look. Then came the day of the wedding and Renee was totally there for me - meaning, she was there at 6am (the wedding was an 11am wedding) ready to do hair and makeup for me, do two of my bridesmaid's hair and she was super wonderful to work with to boot!
Nysie, Bride 10/27/17
Renee is absolutely amazing! She did my hair and make up for a fun head shot session! She is organized and efficient. She connects with her clients on a personal level and brings their inner beauty and radiance to the surface. She is a gift and will leave you feeling and looking like the shining princess goddess that you are!
Brittany, Actor 9/23/18
"Renée's talents came to life and graced both the stage and film. I have worked with Renée on both types of projects, as she did makeup for the former and hair and makeup for the latter. Whether it be live performing or site-specific filming, Renée consistently exemplifies her gifts for makeup and hair artistry. She knows innately how to accentuate a person's features and has an inherent understanding of what works for each varied individual. In live stage performance she uses her understanding of lighting and spacing to really allow the dancers we worked with to identify with their intentional movements. The impact of Renée's artistry could be felt by anyone, regardless of where they were seated in the audience. Renée has a impeccable eye for knowing how to play up people's roles or characters in performance and on film she truly brought to life the film's characters as the story line called for. She was able to adjust coloring, texture, and styling according to each person's role and purpose. Her makeup and hair styling translated perfectly to the set of the film itself and allowed the acting to really be seen and felt. Her talents allowed the dancers' expressions to come to life in a gorgeous and magical way. Renee also has a gentle, down-to-earth, positive and approachable personality that comes through when working with anyone in any capacity, much less something as personal as hair and makeup. I've seen her in action and I've been on the end of her receiving talents and can personally vouch that she makes people feel very comfortable, lifts their spirits, and has a very motivating and calming effect on those about to perform or create in any capacity. It's been such an honor to work and collaborate with Renée and I very much look forward to working together again. She is a beautiful person and highly gifted makeup and hair artist who I would recommend to anyone in a heart beat."
Jenn Friedman, Musician and Author 11/10/15
Renée was absolutely amazing! I had her do hair and makeup on me (the bride) as well as my six bridesmaids, mother of the bride, and mother of the groom. I am so, so pleased with her work, and the pictures we received from our photographer made me love her work even more. Her calm personality and creative style mixed with fun refreshing ideas made my day everything I hoped. I LOVED my hair and makeup and it stayed put the entire night. She took time and care in choosing the right shades for all of us. I highly recommend her work for a wedding or any special occasion. Thank you for everything Renée!
Sydney J, Bride 11/27/2016
The best!!!!!! She was so wonderful. Can't say enough great things about her. I wish I had another event to go to soon so I could hire her again. Thank you!!
Ann, Mother of the Groom 9/25/2018
Renée was a very important part of our shoot that day. She was a perfect combination of personable and professional, adding immediately to a productive, but pleasant atmosphere. Her attentiveness to the shifts in light, scenery, and mood were seamless. I cannot recommend her makeup artistry strong enough.
Daniel Lund, Professional Speaker and Teacher 11/5/2015
Renée made our studio photoshoot so enjoyable! She's wonderful to work with - professional, kind and funny. I was nervous for the shoot, but with Renée there to help I felt like I could focus on our photographer's cues and relax. Having Renée with us was such a gift. It helped us make the most out of our investment with our photographer and honestly probably saved us money in the long run. We are big fans and will definitely be working with her again.
Madison Beaulieu, Mad & dusty LLC 7/8/2016
Renee did the hair and makeup for my daughters wedding. We had numerous hair and skin types in the wedding and she did a fantastic job with all of them. I also had her do a photo session for me and I was very pleased with the makeup and the photos. She is very professional and fun to work with. Thank you Renee for everything. If the need arises I would reach out for her services again.
Debbie M, 11/27/2016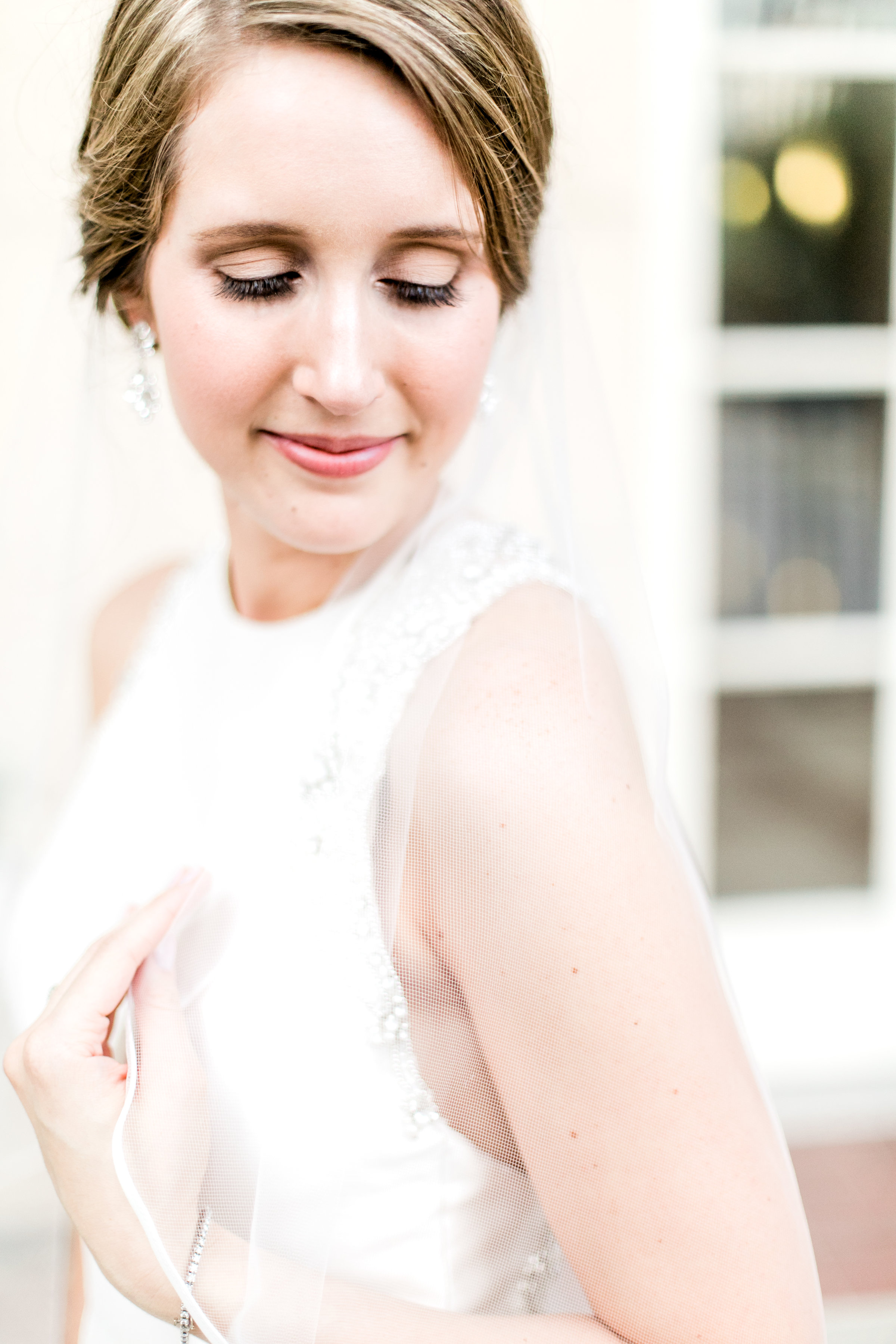 Renee is a doll! I am extremely indecisive, and I changed my mind about what I wanted for my wedding hair and makeup about a million times. She was SO patient, and I ended up with EXACTLY the look I wanted. My hair was fabulous and my makeup was stunning. It was absolutely perfect. I can't recommend her more!! She's amazing at what she does, and her personality makes her even more perfect! :)
Lindsey, Bride 8/12/17
Renée did an amazing job on my hair and makeup for my wedding. Not only is she extremely talented and nailed the look I was going for, she also made me feel so comfortable on my wedding day :) She was a calm and positive energy that made getting ready relaxing and so much fun. I cannot recommend her enough, fabulous artist and person. Thanks again Renée!!
Elise, Bride 4/3/18
When deciding on who is going to do your hair and/or makeup for your big day it can seem overwhelming. I actually kept putting this piece off because I was so discouraged by the pricing and the way some salons were acting. I had a very large bridal party - 13 girls - WHEW I know! Anytime I would tell a stylist this before anything, they would start tacking on charges or made me feel like they just wanted to book the job because it was a large one. I found Renée because she is a highly recommended artist from my venue Kimball Hall, which is the best I must say! Julie has been in the business 20+ years and does not take her recommendations lightly! I reached out and heard back from Renée the same day! We exchanged a few emails, and I still just did not want to pull the trigger on booking anyone. Renée continued to email, asking me questions, and was just so kind I decided to do a hair trial with her. Before she came over to my house (at 7am, I might add) we did a phone consult! I felt like this made it more personal, and was not just someone I was sending pictures from my pinterest board to. Renée arrived at my house for the trial with 3, maybe 4, huge suitcases. She was so kind and we instantly clicked! She did a first look on my hair and I didn't love it.. she immediately was like, let's try it this way, and that was it! Two hairstyles, and lots of laughs later, I knew I wanted her to be a part of my day. Renée sent me out a schedule for the order of services for the day, and I even changed and had to tweak it with her several times, and she was more than accommodating! Renée is so organized and this made me feel like such a weight was lifted off me! ..Come my wedding day and she arrived with her two assistants! They were equally sweet and amazing! They arrived at 7am and were breezing through all of the girls. We all loved our makeup and hair and even got little kits for touch-ups throughout the rest of the day. I will say one of her assistants named Joneé was extra special. My bridesmaids and myself were instantly connecting with her talking about family, friends, you name it. It truly felt like a room full of girls just getting ready together like we had all known each other for years. That is what you will get if you book Renée and her assistants. I felt like I did not just get great hair and makeup, but also friends that I will stay in touch with :)
Whitney, Bride 5/30/18
I had the pleasure of working with Renée Locher as the makeup artist and hair stylist for my dance company's promotional photoshoot ahead of its premiere in New York City. The theme was musical giants through the centuries, and each of the twelve dancers had to be made to look like each of those references. With nothing to go on but a handful of pictures I had sent her and the artists' names I was hoping to evoke, Renee's work was overwhelmingly satisfying. From Mozart to Kurt Cobain, from Bob Dylan to Michael Jackson and Madonna, Renee was able to capture each era and artist's essence with her keenly observant eye. The results were remarkable, all the more so because she didn't even have the luxury of using colors - given the pictures we were publishing were black and white. While shooting in Brooklyn, New York, she was prepared, well-equipped, punctual, and incredibly pleasant. Most importantly, with everything that I, the company's director had to manage and take care of, Renee made herself invisible. You couldn't even remember she was in the room unless something caused her joyous laughter the fill up the space we were in. I recommend her completely and without hesitation, and know that she will make your event and special day exactly what you want it to be.
Anneliese, Director MixTape Dance Company 1/14/2019
Renée was so accommodating, as I am the type of person who is hard to please and pretty high-strung. My hair turned out absolutely beautiful. Renée had the perfect demeanor for keeping me calm and her expertise made me feel like royalty! Thank you so much Renée for making the day that much more special!!
Susan, Mother of the Bride 6/28/17
Renée did an amazing job on my hair and makeup. She made my headshots look AMAZING! She was very precise with her arrival time and made sure she was finished by the time I needed to leave for my shoot. If you're looking for someone to take your pictures or events to the next level, I highly recommend Renée!
Emily Reed, Realtor 7/1/17
Renée is the most talented makeup artist I have ever worked with. We had a 3-hour lip art session in a studio for my client after a smile makeover, and she was prepared, creative, fast, and brought great energy to the shoot. I'll be working with her again and would highly recommend Renée for all your makeup needs.
Alex Shalman, D.D.S. 8/3/2015
As a photographer, I love working with Renée, as have all of the clients I've brought to her. She brings so much more than makeup and hair to any shoot we do...she brings her artistry and discipline and all around set sense making my shoots better in ways I wouldn't even know how to ask for..
Mark K, Photographer 6/17/2015
Renee and her team did a fabulous job on hair AND make-up for my daughter's wedding. On top of her services being so wonderful, her attention to detail from start to finish were top-notch. She was very responsive, professional, and most of all, dependable. I could not have been more pleased with her services. And her pricing is very competitive. I would use her again without a doubt!
Janet, Mother of the Bride 11/9/2018
Selecting a stylist for my wedding in June was one of the most difficult things I had to do. I wanted an individual that I trusted, and that would also be a positive and relaxing presence on the day of my wedding. I was so glad that I chose Renée Locher as my stylist. Throughout the entire planning process, Renée was very prompt and open to suggestions. She was able to accommodate my hectic work schedule, and complete a make-up and hair trial in my home. Additionally, she was very open to timeline changes, and was extremely flexible when I added a last-minute family member. Not only was Renee's skill amazing, she selected a team of equally talented stylists to help my family members and bridesmaids look stunning. Looking back at my big day, I cannot imagine using any one other than Renée.
Allison, Bride 6/16/18
Renee is absolutely amazing, and I consider myself blessed that she was with me through the wedding! From the first point of contact, she was so kind and accommodating- even coming to my house for the make-up trail. Her energy is incredible, and we all found her to be such a calming and beautiful person to be around on my wedding day (especially with last minute wedding craziness!!). My hair dresser actually said that she was so thankful to be able to work with Renee as they worked seamlessly with one another. I felt beautiful and yet comfortable with my wedding make-up, which was one of the things my husband was worried about - he wanted me to look like myself and he said he had never seen me more beautiful than our wedding day :) I would (and have!) recommend Renee to anyone who needs a wonderful make-up artist!
Jennifer, Bride 12/23/18
"It was an absolute pleasure to work with Renée. Her work is superb! She was very attentive, professional and brought great energy to my shoot. I couldn't recommend her highly enough!"
Lidia S, Photographer 11/28/15
I'm a portrait photographer and have used Renée on several of my shoots. She is always on time, courteous, professional, and she's brilliantly talented. I've worked with many artists over the years, but she is one of my favorites and I am happy to refer her to others.
Nikki Martin, Photographer 11/27/2016
As a makeup artist, I've had the distinct pleasure of working with Renée for the last 2 years. She is an incredibly talented hair stylist and makeup artist. In addition to her ability, she is also kind and professional. She's always on time and strives to make every client feel and look their best! She's an absolute joy!
Joneé Blair, Makeup Artist 12/21/2018
I had a wonderful experience with Renée this Fall! She gave me the most beautiful, classic up-do for a black tie wedding I attended in October. I received compliments ALL night and felt stunning with my special style! Thank you, Renée, for the wonderful conversation and gorgeous hair!
Grace, Musician 11/8/2018
Renée did makeup for myself and my bridesmaids for my wedding in Athens. She did an incredible job! She takes her time to do exactly the look you want. She is also very calm, collected and a pleasure to work with. She is very thorough in the planning process which is super helpful when working with various vendors. I would definitely use her services again and recommend her to others!
Laura, Bride 6/4/18
Renée did hair and makeup services for my wedding and she was fantastic!! My situation was weird and rather contrived, but Renée was willing to work with it every step of the way. Not only that, but she was also willing to work with my rather vague inputs to really nail down the look that I wanted for the day. She even got up at incredibly early hours to make sure that my bridesmaids and I were ready. Her prices are also super reasonable, which was something I was super worried about with my wedding being in Atlanta. I would definitely recommend her services to my friends and family :)
So-mi, Bride 9/3/17
"Renée was so wonderful to work with! Her calm, gentle and sweet nature paired with her wonderful talent make her the ideal artist to have alongside you on your big day! I wear very little makeup and do nothing with my hair typically, so all I could say is that I wanted to look like an enhanced version of myself. Renée really delivered. She spent several hours with me at my consultation, making sure I looked just how I wanted, and was patient with me when I wanted to make a change after that!! She provided a great schedule for my wedding day to make sure my bridesmaids and I could get our hair and makeup done without being rushed. It was very important to me that I got to have a relaxed morning on my wedding day and I believe Renée was integral in making that happen. She works diligently and efficiently, taking care of every detail but not going over time. I felt pampered and calm, just how I wanted going into our ceremony. I was nervous about everything holding up, especially since I had clip in extensions put in, and everything would need to last for about 10 hours. My hair and makeup held up perfectly through taking the veil out, dancing, crying and all! I am so pleased and would definitely recommend Renée to my family and friends! My bridesmaids were very happy as well! One more note, she gives little touch-up kits to keep with you throughout the night, which were so helpful (and thoughtful)!"
Catie, Bride 3/9/18
I used Renee for a photoshoot for my business. My biggest concern was that I wouldn't look like myself, and Renee listened to my concerns and communicated everything with me. The final look was PERFECT and I still looked and felt like me. She was so easy to book and so kind throughout the whole process. I've never had professional hair and makeup done before, so I had no idea what to expect. She came in with ALL the things and blew me away. I was so pleased and would highly recommend working with Renee!
AnnaKate, Design and Brand Strategist 7/2/18